Verisign Labs
Talented, Collaborative and Dedicated
The Verisign Labs team brings a tremendous breadth of expertise and talent.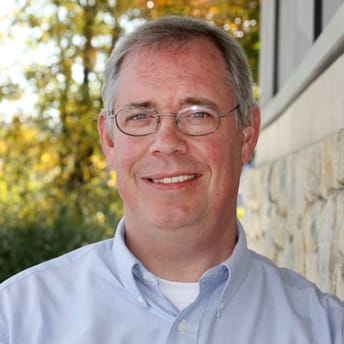 Glen Wiley
Senior Director, Systems Architecture and Infrastructure
---
Biography
As senior director of systems architecture and infrastructure within Verisign's technology services group, Glen Wiley manages teams that are responsible for systems architecture and essential infrastructure that supports Verisign's service delivery platforms. As the systems architect for Verisign's .com and .net top-level domains as well as A and J Root name servers from 2006 to 2013, Glen implemented a number of architectural changes to those services that continue to contribute to their long-standing record of uninterrupted uptime. Glen joined the Verisign innovation lab in 2013, where he led numerous innovation efforts. He joined Verisign Labs research in 2015.
Glen has been working as a software professional since the late 1980s and has held numerous engineering positions in the telecommunications, internet infrastructure and finance industries. Glen is a former enlisted member of the U.S. Army and National Guard, where he served as a tactical telecommunications center operator.
As a co-founder and co-chair of the bi-annual Verisign Berkeley Software Distribution Conference, Glen works hard to make sure that the brightest developers in the open source community have a solid forum for the free exchange of ideas that help strengthen one of the world's most critical internet operating systems. In addition to speaking at international conferences, Glen participates in standards organizations such as the Internet Engineering Task Force and the World Wide Web Consortium.
Publications
Glen Wiley, Eric Osterweil, Danny McPherson
DNSSEC/DANE: Tools to Encourage Adoption. ICANN 53 DNSSEC Worskhop.
Wouter Wijngaards, Glen Wiley
Confidential DNS. Internet-draft, WIP
Requests for Comments (RFC) / Internet Drafts
Glen Wiley, Eric Osterweil
DANE Payment Association Record (PTMA). IETF 92
Eric Osterweil, Glen Wiley, Tomofumi Okubo, Ramana Lavu, Aziz Mohaisen
Opportunistic Encryption with DANE Semantics and IPsec: IPSECA. Internet-draft, WIP
Requests for Comments (RFC) / Internet Drafts
Eric Osterweil, Glen Wiley
Tools to Help DANE Adoption. IETF 92
Glen Wiley, Eric Osterweil, David Smith, A. Reiner, D. Roark
Using DANE to Associate Payment Information with Email Eddresses (PMTA). Internet-draft, WIP
Requests for Comments (RFC) / Internet Drafts