Domain Names
Regional Internet Resolution Service (RIRS)
Connect Verisign's mission-critical Domain Name System (DNS) services directly to your internet infrastructure
Improve Internet Performance and the User Experience with Verisign's Regional Internet Resolution Service
Verisign operates a constellation of more than 100 globally distributed internet resolution sites, which includes both regional resolution sites and supersites. Verisign's domain name servers at these resolution sites provide the associated authoritative name servers and IP addresses for every .com and .net domain name on the internet and a large number of other top-level domain (TLD) queries. The Verisign constellation manages an average of more than approximately 293.8 billion transactions each day. Each supersite is located near large telecommunications interconnection points, where major global internet networks exchange traffic. As the internet continues to grow, Verisign plans to supplement its global constellation with new and additional regional internet resolution sites (RIRS), which are compact but provide high performance.
The RIRS design builds upon the existing Verisign constellation infrastructure, but is smaller in size and designed to be deployed as needed around the world. With the continued increases in average daily traffic at Verisign's constellation sites and the increased frequency and magnitude of distributed denial-of-service (DDoS) attacks on the internet, each RIRS is designed to serve four objectives: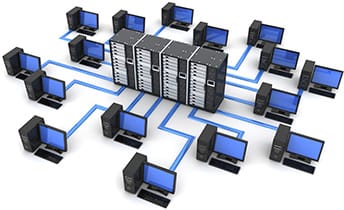 Improve internet performance and user experience by decreasing the transactional latency between a network's recursive DNS servers and Verisign's critical DNS services
Reduce dependencies on IP transit relationships for critical DNS reachability, thereby increasing internet resiliency to DDoS attacks
Expand the Verisign DNS constellation to support internet growth
Empower networks to make connectivity changes without having to consider the impact on their ability to reach Verisign's critical DNS services
The Verisign RIRS is more than just a platform for the resolution of DNS traffic. The simple architecture enables a RIRS node to be installed in any part of the world, which could bring added flexibility and resiliency to networks of all types and their customers. As average daily traffic at Verisign's constellation sites continues to grow year over year, this RIRS platform enables Verisign to help meet the demands of that growth while continuing its commitment to maintain operational accuracy and stability for its critical DNS services.