Like. Tweet. Shares. Favorites. +1s.
Given the fact that the number of worldwide social media users reached 1.96 billion in 2016 and is expected to grow to some 2.5 billion by 20181, it makes perfect business sense to harness the power of social media as your primary web presence for your business if you're not ready for a business website.
You can easily do this by redirecting your domain name (also called domain forwarding) to your business' social media page. (Learn the steps in How to Redirect Your Domain Name to a Social Media or E-Commerce Site). This simple technique is an effective first step to initiating your online presence in our cyber-driven world. Easy to set up with little to no investment, you'll get immediate access to the built-in base of potential customers.
Choosing the right social media platform will be important since it could be your audience's first exposure to your company. To help you get started, here are six general tips you should follow: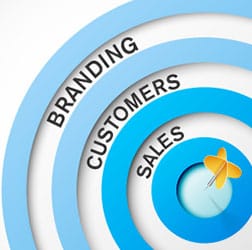 1. Determine Your Goals First
As with any major endeavor, you'll need to carefully consider what your business objectives are – essentially, what do you want to achieve with your social media site? Some common goals for small businesses like yours include:
Building a brand
Attracting new customers
Communicating with customers
Supporting and generating sales
Establishing the business as an industry expert
Social media channels have unique features and services, so setting specific goals will help you determine which site will help you reach them.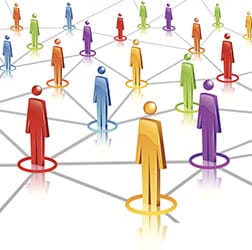 2. Define And Understand Your Audience
Knowing exactly who your audience is and what they need is key. To help define your audience, it's helpful to answer the following questions:
Who are you trying to reach? For example, are you a retailer whose target customers are young adults aged 18-25? Or a B2B brand trying to reach a C-level decision maker?
Is there a secondary audience? You may sell a product or service with a secondary audience – let's say, a florist whose main clientele is comprised of women aged 30-55, but who also has a strong, but smaller demo of male clients aged 25-45.
What are their needs? Basically, what would they gain from your product or service? What problems can you help them solve? What value can you provide them in your social media communications?
Defining your audience and their needs will not only aid you in selecting the right social media platform, but also help you in crafting the right message.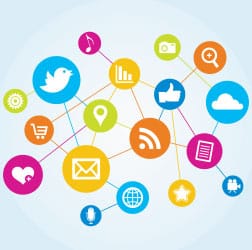 3. Select The Most Appropriate Channel
Once you identify your key audience, consider the social media channels that are most appropriate to reach them. Where does your target customer spend their time online? Don't assume it's Facebook, LinkedIn and Twitter because these platforms are amongst the most popular. For example, if you're a B2C brand, LinkedIn may not be the most appropriate site.
When getting started, we recommend selecting only one social media platform as a primary web presence. Keeping a manageable workload helps you from being overwhelmed and you'll learn how to use the site more effectively. And if the outlet no longer meets your needs, you can easily redirect your domain name to another social media site.
As your business and web presence grow, you'll be able to launch a website and expand into other social media platforms as part of your company's marketing strategy.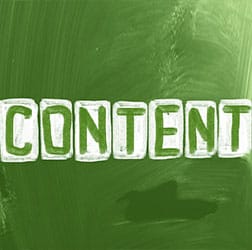 4. Provide Good Content
Quality content is the core of social media, so tailor it to what your defined audience wants (see step #2 again).
To get started:
Define three to five key topics on which to focus your content
Determine how content will be delivered, based on the vehicles that engage your target audience, whether it's video, news articles, top ten lists, graphics, etc.
Create an editorial calendar to post content ideas, establish publishing schedules, and designate editorial assignments.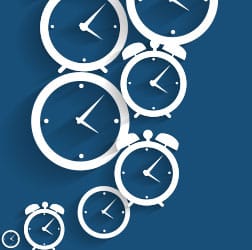 5. Manage Your Time
Social media takes dedication so be strategic on how you manage your time. Without a plan in place, it's easy to spend more time than needed and/or not enough time at all. It is best to:
Post regularly: The best way to guarantee consistency is to make it part of your daily, weekly or monthly routine. Whether this time is spent planning or actually posting content, you should block out regularly scheduled time on your calendar. The more frequently you engage with customers on social media, the better results you'll achieve. We recommend going no longer than a month without posting content.
Use tools: Once you add more social media platforms to your plate, consider using web tools like Hootsuite or Buffer to help you manage your accounts.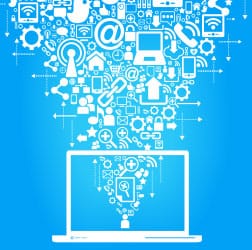 6. Don't Just Post, Participate
Social media communication goes both ways. Stay active with your online community by:
Listening and engaging with your audience. Ask users questions, post tips and encouraging quotes, and share links. Making personal connections with customers boosts trust and builds credibility with your brand.
Networking with other businesses and partners. Creating relationships with other companies leads to online recommendations - this public "seal of approval" strengthens your company's reputation with potential clients.
Eventually, you'll probably want to grow your online presence by establishing a website and using branded email - read more about Options for Creating an Online Presence – but getting started with redirecting your domain to your company's social media site is a great first step in the right direction.
1 Statista, Percentage of U.S. population with a social media profile from 2008 to 2016. Accessed Oct 21, 2016.