Not one of the major brands in market today started that way. The majority of these giants started small, and through a combination of perseverance, smart strategy and a little luck, came to be the worldwide household names we know today. So what online strategies can small businesses learn from big businesses?
1. Build a Website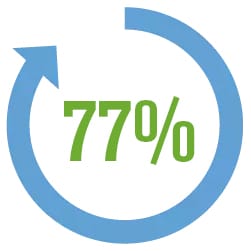 You'd be hard-pressed today to think of a big brand out there that doesn't have a website, or even multiple websites, representing them on the Web. A recent survey found: 77% of consumers believed that a website makes a business appear more credible.1 Building a website carries multiple benefits including the "three C's" of credibility, control and cost-effectiveness. Use your website as the hub of your online marketing activity, and use other elements (social media, SEM, SEO, email, etc.) to complement your site by driving traffic to it. With the right care given to brand, content and features, even a free website can leave visitors unable to distinguish your small business from a much larger company.
2. Use Multiple Descriptive Domain Names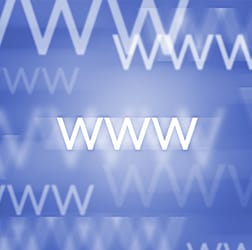 Most small businesses don't realize that multiple domain names, or Web addresses, can be used to enhance marketing efforts. In fact, it's a tactic that big brands today use to great effect and one that you can easily use to propel your brand. Big companies register more than one Web address for multiple reasons, including brand protection, to be search engine friendly, to highlight specific attributes of their businesses, and to support major online marketing initiatives.
How can your small business adopt the same tactic? Take the example of realtor Barbara Morales, owner of Delaware-based Barbara Morales Associates. To differentiate her business and expand beyond traditional home buyers, she registered and marketed additional, descriptive domain names that contained keywords such as "vacation home," "rentals," and "retirement homes." As a result, over 90% of subsequent home sale leads came through her websites.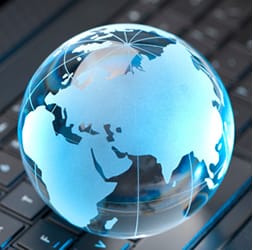 You may also want to include a specific geographic location (one that you are targeting or in which you have a specialty) to make the domain name descriptive and search-engine friendly, like Morales did with her WaterfrontHomesDelaware.com, SellingRehobothBeach.com and RetirementInDelaware.com. You can redirect any additional domain name to your current website, or if you have the resources, build a specific landing page or website that supports your additional domain names.
The bottom line is that creative, descriptive domain names, which can cost less than your weekly lunch budget, can easily be used to highlight your products or services.
3. Know Your Customers and Build Online Strategies Around Them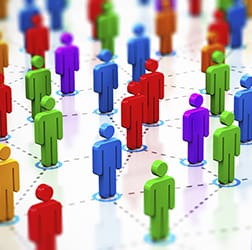 This may seem like an obvious thing, but successful companies make every effort to truly understand who their customers are. To truly target and execute on successful marketing, they get beyond identifying a general group such as "moms" to something more detailed such as "middle-class moms juggling a career." This allows big companies to figure out the best way to reach their target audience (where they go for information, what messages resonate with them, etc.), and tailor their online marketing strategies to engage them, whether it's creating relevant blog posts, developing the right online ads, or building online communities composed of these like-minded customers.
A good example of this is Coke's "Ahh" campaign targeted towards digital-aged teens. The soft drink giant registered a total of 61 domain names, starting with "Ahh.com," then "Ahhh.com" and progressively adding the letter "H" to the end. Each of these addresses led to unique sites where teens could go for fun and interesting ways to consider the iconic beverage, including artwork, videos, games and others. In the end, Coca Cola was able to draw customers in its key demographic to places they can experience ideas and expressions centered on the company's product.
If you really know what resonates with your target customer, you can create the right type of content on your website and social media channels. The relevance and value will attract their attention, and build your credibility and brand.
1 Verisign 2015 survey

Verisign and SCORE support the success of small businesses by providing business mentorship through free webinars and tools.