Explore success stories that illustrate why .net domains are the perfect choice for getting you or your business online.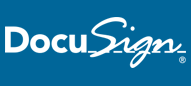 Docusign.net

Behance.net
Docusign.net
Electronic signature company DocuSign uses both a .com and .net domain for their online presence, see how.
Behance.net
Behance is a platform for creatives to be discovered and showcase their creative work. From graphic designers to illustrators and everything in between, it's a network to help creatives be found so they can continue creating the things that make our lives interesting. Being a .net wasn't an accident for Behance, they have their .com but choose to brand their site as a .net to tell the world that they're a network.