Contrary to how it may appear on screen, creating a great website demands the same requirement that's required to building a high-rise commercial building. In order to succeed, both projects need sound architecture.
Like any physical structure that needs to be built from bottom up, creating a website needs a blueprint too. And that blueprint is made up of six stages.
Stage 1: Gather and Learn
The first stage in creating a website is to gather as much information as possible to learn what you want (and don't want) for your site. You can do this by looking at sites you currently use, along with your competitors, and also getting feedback from friends and business peers.
Like many companies, you may choose to utilize the services of an experienced web designer to create your site. Be prepared to answer pertinent questions as these answers are necessary to produce a "creative brief." The creative brief will serve as a guide or reference to creating the site. Regardless of whether you use a design firm or not, you should know the answers to the following questions:

Purpose
What is the purpose of my site? Am I providing a service, a product, information, or data?

Goals
What action do I want my visitors to take upon visiting the site?

Target audience
Who am I trying to reach? What are the demographics of my audience?

Content
What kind of information will my target audience be looking for? Are they looking for specific information, a particular product, online ordering?
---
Stage 2: Planning
The information you gather in Stage 1 will greatly assist you on how to plan your site. Action items to tackle now are: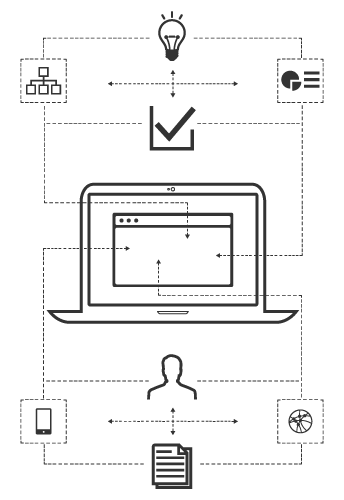 Creating a site map. List of all main topic areas of the site, as well as sub-topics, to develop a consistent, easy to understand navigational system.
Deciding what technologies you need. Determining what you need to use like interactive forms, flash applications and/or a content management systems (CMS).
Determining what resolutions to accommodate. As mobile adaptation rate is increasing, you may want to consider responsive design. This approach enables a site to seamlessly adjust on any screen, like a desktop, tablet or smartphone.
Creating mock-ups. Spend time laying out pages via wireframes. This will allow you to visualize the design and give you a skeletal framework to your website.
Plan your content. Knowing what you want to communicate and how much content you have will help guide the design process.
---
Stage 3: Design
If you've ironed out the details in Stages 1 and 2, then designing the home page and all subsequent sub pages should be straightforward. For example, knowing that the demographic of your target audience is single, female, middle-class, age 18 to 24, and college educated versus married, male, upper class, age 65 to 80, and retired definitely affects what design elements and applications to use.
Seeing page layouts with real content and photos, along with your logo and colors will really bring your vision of the site to life. Use this time to make necessary changes! If you're working with experienced designers, they will provide mock-ups or prototypes in several developmental stages for feedback. Making changes is costly and more difficult to implement later, so use this time judiciously.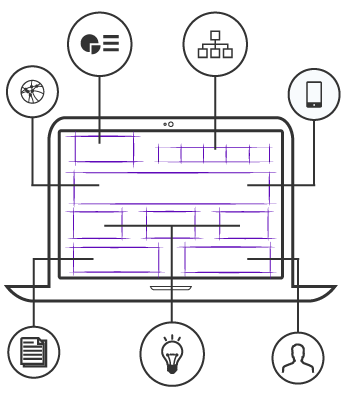 ---
Stage 4: Development
Once the design work is done and approved, the website can be created. Your designer/developer will take all the individual graphic elements from the prototype and use them to create a functional site. Interactive elements like contact forms, flash animations and shopping carts will be implemented in this phase too.
During this time, you will be able to make minor changes and corrections.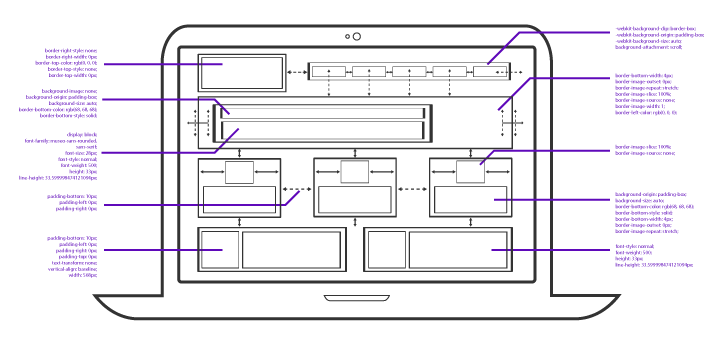 ---
Stage 5: Testing, Delivery and Launch
Your web developer will test your website, from complete functionality to compatibility issues. Additionally, the developer will check to be sure that all of the code written for your website validates - meeting current web standards.
Once final approval is given, website files will be uploaded to your servers, and then the site will be pushed live to the public.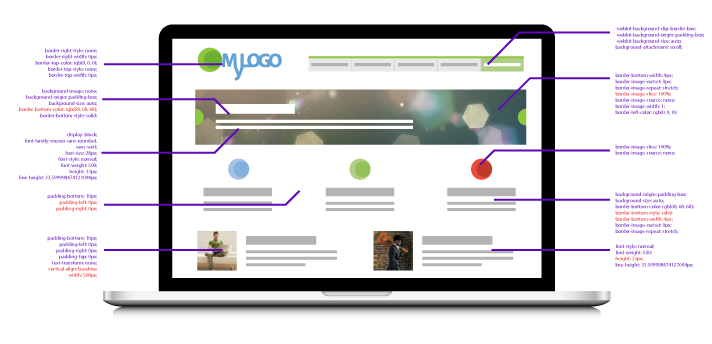 ---
Stage 6: Maintenance
Now that it's finally built, it's equally as important to maintain your site. During the planning stage of this process, you already determined whether or not you would keep the maintenance in-house or outsource to a third party (like your web designer). If you decided you needed full control, the designer would've designed a site driven by a CMS to give you the ability to edit content areas of your site as well as add new pages.
Developing your website didn't stop at launch date. Like any building, you'll need to take steps to ensure your site is safe and running in the best optimal way.