How your business should adapt its online presence to expand overseas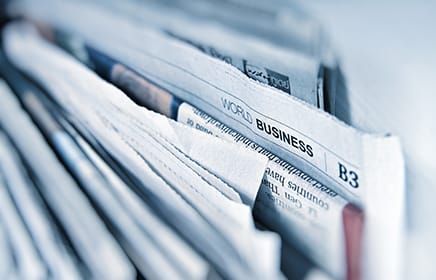 Making the decision to expand your business, and company website, to an international market is an exciting one. One that could mean new rewarding growth opportunities. However, you shouldn't assume that you can simply set sail into international waters and receive the same positive response from people overseas as you do in your current market. Knowing how you can adapt your website to new markets is an important factor to finding success.
Localise your content
Creating compelling content for your website is always a great way to attract an audience. However, when creating content for an overseas market, you'll need to keep in mind that your content should be global-friendly, and is understood by the people of the country you are looking to share it with.
"We found that the American market has a different behaviour," said Nikolay Piriankov, CEO of Taylor & Hart, when comparing selling online in the UK to overseas. "Due to cultural differences, we optimized and adapted our website to make it international. We offer multiple language options, cater to different currencies, and even tailor the language from British English to American English, so that the shopping experience feels local, wherever you are."
Avoid using jargon or phrases that are specific to your local audience, as this may alienate your new audience and may make it harder for people to discover or understand your content. If, for example, you write a product page on your website and advertise the product as "selling like hotcakes", whilst this is likely to be understood by those in the UK, it may not be understood by audiences in other countries.
Avoid using online translation tools for translating phrases verbatim. Instead, consider seeking advice from a localisation company that can translate your content to make it relevant to your new audience.
To build effective relationships with both suppliers and customers overseas, take some time to understand how different countries conduct business. Some markets prefer getting straight to the point, while others like to take their time. Adapting your content to match their style may help with your success.
Understand cultural differences to avoid faux pas or offend
It's important to keep in mind that doing business in a country that has a different culture means you should consider a different approach to marketing. What works in the UK won't necessarily work in another country.
For example, if your best-selling product has a logo of a green hat, it may not sell so well in China where this is considered a symbol of infidelity. Red, on the other hand, symbolizes joy and fortune. So, switching from green to red might mean the difference between success or failure.
On understanding different cultures, Rachael Dines, Director at Shake It Up Creative Ltd, told us that one of the challenges is "not having someone inside the company who understands the culture and possibly the language of that overseas target market. You need someone that holds expert knowledge, not just of your business and services, but of the market you wish to expand into.
Businesses need an expert that knows the different logistical, cultural and legal considerations that must be taken into account when expanding into a new market."
By understanding the culture in the countries you wish to sell online to, you can be better prepared and equipped to make an impact with a global audience.
Where to start in your global expansion
It may sound obvious, but one of the best places to start expanding to are markets where your product is in demand. There are a several ways to determine this.
There are many market research companies or services that can help you determine which country you should expand into. These companies can help you gauge demand, define your target customer, understand cultural differences, your competition, and more.
Another option is to use public affairs publications - magazines, newspapers and journals - which provide economic analysis into markets around the world. The information found in these publications can offer you insight into different markets, where demand is, and how risky expansion is in an economical sense, and can help you be better educated and prepared to grow overseas.
Alternatively, if you already run a business website, there's a possibility that you've already collected a wealth of data that you can take advantage of. Your website's current analytical tools may be able to give you a strong indication of where there is interest, by looking at where the international traffic is coming from, and hence demand for your product.
Website analytics may also help inform you about what keywords were used to bring people to your site, conversation rates, top visited pages, and more, which can help you to adapt your online presence, as highlighted by Nikolay Piriankov:
"Whether it's keywords used by customers, or their most-used channels, we can learn how people are responding to our website and tailor our online presence and marketing strategy to suit that. The fact that this sort of data is really only available through a website is a huge benefit to us."
When expanding your presence online, these tips can help you adapt for different markets, languages, and cultures, increasing your chance of being successful abroad. And once you have adapted your website for international expansion, it's time to start thinking of how you could sell your goods or services to overseas markets. The key to this, is optimizing your eCommerce business.
And, if you're still unsure of where to get started when internationalising your business, head over to the Verisign's Name StudioTM to find a domain that's perfect for you.