How social media can complement your business' website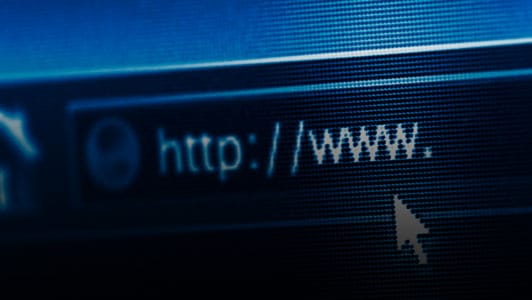 A comprehensive web presence can be nowadays relatively important for a small business, offering a range of benefits, including the chance to reach new audiences and better communicate with customers. Both a website and social media are key parts of the digital ecosystem and are vital components of your organisation's web presence. They can complement one another to drive significant benefits. Let's take a look at how small-medium enterprises (SMEs) can achieve this.
Social media benefits
Social media platforms such as Facebook, Twitter, LinkedIn, Instagram are fantastic ways to communicate with customers, offering new channels to interact with them – tweeting, posting, messaging and other means of contact can all be made available through social media. Using social media can help you address any inquiries or complaints.
Thankfully, a social media profile for your business is usually easy to establish. This means that your company doesn't need to exert a great deal of effort in order to get started and offer your customers new and interesting ways to interact with your business.
Social media can also save your business money, as driving traffic to your website can be expensive. Tools like TrafficWave, which generates traffic through email marketing, can provide tools for marketing that help drive people to your website but these tools do require investment.
A social media profile, on the other hand, is free to set up and can be used to drive traffic to your website. To do this, you should ensure that your social media profiles and any of your social media activities like posts, comments, articles, blogs, and tweets include links and references to your website. Indeed, this can help to drive potential customers there. Social media and its cost-effective nature have the potential to give your SME powerful support and can help your business contend in a very competitive digital ecosystem.
Driving traffic
A website and social media can and should work in tandem, complementing each other to build a stronger online presence for your company. Social media can complement your website – and vice-versa – by linking your social activities back to your business' website.
Nevertheless don't forget your website should be the bedrock of your online presence, because while social media is incredibly useful, it is still an external platform that you can't control. This isn't the case with a website, where you have total control over its contents.
So, by including links to your business' website in your social media activity, and vice versa, you can drive traffic between the two digital platforms, helping to build your community and keeping it informed. This will also ensure you're steering customers or visitors towards your most valuable content that's available on your website.
It can also help your content reach a greater audience. Indeed, building and expanding your company's market reach is important for an SME. By using online tools like social media and a business website, you can reach people all around the world, offering your company the chance to serve more customers, regardless of location and strengthen your community.
So, how do you get started in achieving these benefits? It all begins with a domain name.
Deciding on a domain name
The digital ecosystem is built up of many parts, a website and social media are all important for a company to build their online presence.
The website is the strongest pillar of your digital activity as it allows your company to extend your reach to around the world in a cost-effective way and helps to make current and potential customers aware of your business.
The first step in establishing your business website is selecting and registering a .com domain name (web address). Thankfully, this is made quick and easy by the Verisign NameStudio®1 tool, where your ideal web address is only a click away.
1 http://www.verisign.com/en_GB/domain-names/online/creating-an-online-presence/index.xhtml