Four Tips in Creating Your Name: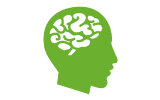 1. Make it memorable so it's easy to remember – avoid words that are tough to pronounce or challenging to spell. Misspellings can be costly so be mindful of words that have different spellings too!
Did You Know?
Search engine giant Google was originally meant to be Googol, the term for the number one followed by 100 zeros. But the word was misspelled when the domain name was registered…and the rest, well, is history.1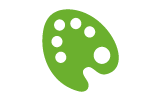 2. Be creative and use words or phrases that describe your company so potential clients know what your business is about. This is helpful with search rankings if you're depending on traffic from search engines.
Did You Know?
As of April 2016, nearly 40% of all .com domain names are made up exclusively of two or more frequently use English keywords.2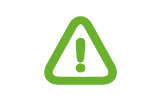 3. Avoid names that are similar to competing brands and confirm you're not violating someone's intellectual property rights by searching the United States Patent and Trademark Office's trademark database to see if someone has already registered or applied for a similar name.
Did You Know?
Although most domain name disputes involving celebrities conclude in favor of the famous individual, one dispute that resolved in favor of the registrant was the matter involving the registration of sting.com in 2000.3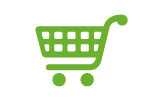 4. Buy an existing domain name…or an expired one. If the domain name you really want already exists, consider purchasing it if you think it's a wise investment. Also, with plenty of domain names expiring every month, selecting an expired domain name is another great option to consider.
Did You Know?
Although the average length of a .com and .net domain name is 12, you can create a domain name up to 63 characters in length.2
Learn more about TLDs
To help you choose the right one for your business - Verisign powers several reputable extensions like: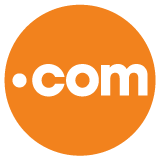 With more than 23 years of reliability, .com remains the global online standard for domain names.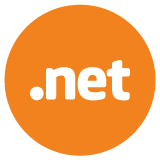 With 13.4 million registrations, .net is an established domain with a strong legacy.
Did You Know?
A .com domain name is registered every second2… and yes, there IS an ample supply of short .com names too!
Did You Know?
Over 91% of .com five character combinations are available and over 99% of six character combinations are available for registration.2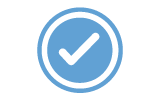 I have my registrar now!
You'll need to confirm first if the domain name you want is available. If it's not, many registrars will assist you in creating the right one for your business.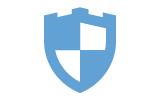 My domain is registered!
Once your domain name is registered, you need to protect it. Why? Losing your domain can have serious consequences and an adverse impact on your brand and revenue, so consider additional security features your registry may offer, such as:
Auto Renewal
Eliminates the possibility of you forgetting to renew your domain name.
Domain Theft Protection
Ensures your domain name won't be transferred illegally.
Domain Locking
Provides you with peace of mind from accidental changes to name servers.
Domain Privacy
Keeps your contact information from being displayed publicly.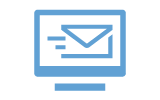 I need more!
Many registrars are full service shops and offer services to help you market your brand, such as:
Email
Create a professional image immediately when you establish a branded email account.
Website Building/Hosting
Set-up your site easily…and get hosting too if you want services all in one central location.
Just remember!
Before you sign on the dotted line, make sure:
The registrar is ICANN accredited
You've read the fine print
You know the transfer policy and associated fees
The registrar provides good customer service
Did You Know?
Network Solutions was the only company authorized to register domain names until 1999 when ICANN opened the domain name industry to competition.4 Today, there are a large number of providers to choose from.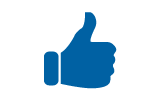 ONE LAST TIP!
When you find the right domain name for your business, make sure it is consistently used across social media sites like Facebook, LinkedIn and Twitter.
Registering a domain name is as easy as 1, 2, 3! So don't wait any longer to get your business online, register a domain name today!
1David Koller, "Origin of the name Google," Stanford Computer Graphics Lab (2004), accessed Nov. 7, 2016.
2Verisign data
3Sumner, p/k/a Sting v. Urvan, WIPO Case No. D2000-0596 (2000)(Christie).
4Network Solutions, accessed Nov. 7, 2016.
*As of the date of this publication, the sting.com website contains information related to the singer.
Our Featured Partners to Register Your Domain: