Your email address says more than you think. Especially to potential clients you're trying to reach. One simple, effective way to look professional in their eyes is ditching the generic email address (e.g., @gmail, @yahoo, etc.) and using a business-branded email (e.g., yourname@pearlybrightsmiles.com, customerservice@xyplumbing.com) instead.
Not only does a business-branded email address show the world you're credible, it's an easy way to start building your company's online presence – an essential component to the growth and success of your business in this Web-reliant world.
Once you register a domain name for your business, there are generally three ways on where to host and use your new branded email address:
1. Email Service Provider, Like Gmail -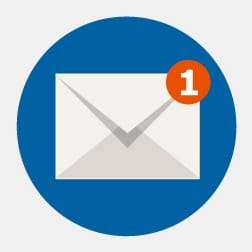 When you purchase your domain name, you'll have the option to create a business email, and then redirect it to an existing email account like Gmail. It's a smart, immediate way to look professional when you're just starting out.
Simple to set up, you can manage your personal and professional emails in one central location. Keep in mind that if your email service provider goes down, you won't be able to retrieve your emails. And customer support is usually not included.
2. Web Host Provider Who Offers Managed Email Services -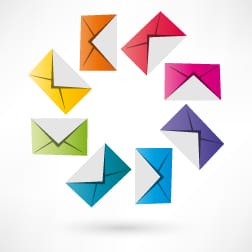 The company you bought your domain name from or using to host your website usually offers a business email service for a low-monthly fee. This is a convenient, more comprehensive way to manage your professional emails and is relatively easy to set up.
Reasonably priced, this option only requires you to manage one provider and typically includes customer service. But the email interface may have limited features and functionalities, and there could be additional costs to increase storage.
3. Online Office Suites –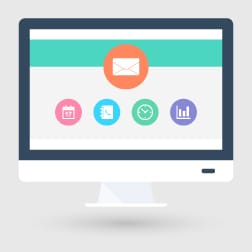 If you're in need of other online business tools, consider a package like Google Apps for Work and Office 365 Small Business. Some office suites allow you to purchase tools a la carte, such as document editing, online storage, video conferencing, and secure file sharing – or you can just start with the email only option.
In addition to business-class email with 99.9% uptime, you'll be able to create unlimited email addresses, sync up your email and tools to all of your digital devices, and have controls to secure your company's data and devices.1
Even though all three methods are effective, take into consideration how your business operates (i.e., email dependency, number of staff, budget, etc.) and choose the option which suits your needs best.
1 Google. Top Gmail FAQs. Accessed Oct. 27, 2016.