Why should you still invest in email marketing services in the age of Twitter, LinkedIn and Facebook? Because email still reigns as king of digital communication. Just last year, the number of emails sent and received per day worldwide totaled over 205 billion, and this figure is expected to grow at an average annual rate of 3 percent over the next four years, reaching over 246 billion by the end of 2019.1 Unconvinced? Here are three more reasons why you should keep email marketing top of mind for your business-generation strategy.

1. It's Effective
Email is a part of almost everyone's daily lives. It's how we receive information that we use to make daily decisions, both at home and at work. In fact, email is so important that 80 percent of marketers agree that email is core to their business.2 And in terms of reach, email marketing far outperforms social.3
2. It's Cost-Efficient
The best thing about email marketing is that it's known for its high return on investment (ROI) – in the United States, the median ROI is 122 percent.4 And unlike other free options, you can allow your recipients to opt out of emails they don't want without hassle. Additionally, you can target specific customers or types of customers with special offers and adjust on the fly to take advantage of opportunities that present themselves.
3. It's Mobile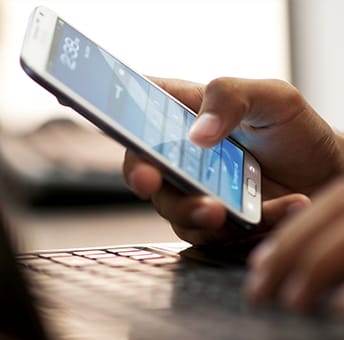 It's clear that our lives increasingly involve our ever-present mobile devices, as we rely on them more and more to keep us in touch with our daily activities, schedules and information, including – you guessed it, email. In fact, 65 percent of email users worldwide access their email via a mobile device, and strong growth of mobile email use with both business and consumer users is expected to continue over the next four years.1
Trends like these suggest that email is still one of the staples of our daily communications, and that using email to market your business will continue to be a tried-and-true way to engage and attract customers in the online world.
1 The Radicatti Group, Inc. Email Statistics Report, 2015-2019. Accessed October 25, 2016
2 Salesforce. 2016 State of Marketing Report. Accessed October 26, 2016
3 MailMunch. Social Media versus Email Marketing Performance 2016. Accessed October 29, 2016
4 eMarketer. Email Continues to Deliver Strong ROI and Value for Marketers. Accessed October 29, 2016

Verisign and SCORE support the success of small businesses by providing business mentorship through free webinars and tools.