Start, Build and Grow Your Business Online
Getting online doesn't always mean creating a website. Explore your options on how to choose, set up and protect the best online presence for your business.
How Do I…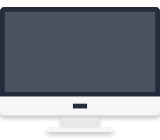 Get Online
Getting your business online is easier than you think! Learn everything you need to know about how to choose and register your domain name, pick which online strategy is right for you and how to set up your online presence.
Get Started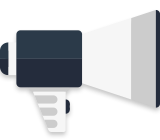 Promote My Business
Now that your business is online, it's time to connect to a greater audiences. Learn what marketing channels and tactics are best for expanding your business's online reach.
Start Promoting
Your Online Presence is Just a Few Clicks Away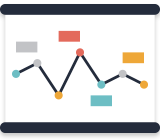 Optimize and Secure My Online Presence
Maximize the impression your business makes by building a strong and reliable online presence. Get tips on how to optimize your site and start managing your website's availability and security.
Protect Your Presence