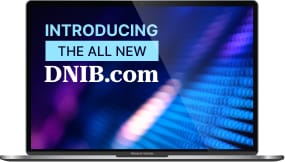 DOMAIN NAMES
Introducing the All New DNIB.com
Verisign is excited to announce DNIB.com as the new home of the Domain Name Industry Brief.
Sponsored by Verisign, DNIB.com is a data, news, and information website that includes the latest DNIB quarterly report, as well as a range of other data and content relevant to the global Domain Name System (DNS) industry.
DNIB.com features insights about DNS policy, security, and industry trends, as well as the DNIB quarterly report archive and a highly searchable and interactive database of relevant DNS data. We encourage you to bookmark DNIB.com and follow @DNIBrief on Twitter for regular updates.