Search Engine Optimisation (SEO) is a free way to make your site easier to find when customers search for the "keywords" associated with your business. The idea of "optimising search" is to make sure that your website is categorised with search engines such as Google, Bing and Yahoo in such a way to bring your business up front in search results, otherwise known as "increasing your search ranking."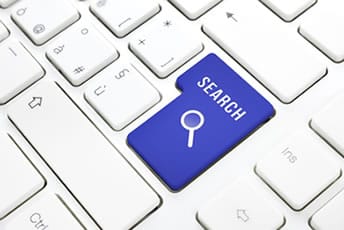 There are a few basic and important factors that will help you optimise your website for search:
Keywords
Learn and use the specific words and phrases that people naturally and most frequently use when searching for your products and services on the Web. Make sure you use these keywords in headlines and on every page of your website content.
Freshness
Post new content regularly – write a blog, add videos, post event announcements, promotions, etc. – the more frequently you update your site, the more relevant it will appear to search engines.
Buzz
Make your content relevant to things that are "buzzing" on the Internet – post about the holidays at holiday time, make a parody of a viral video – play off the traffic and interest stemming from hot searches.
Quality
While SEO is managed by machines, the quality and usefulness of the content on your site are always important and can increase your SEO as people know they can trust your website for accurate, timely content.
Google, Yahoo! And Bing are trademarks of Google, Inc, Yahoo!, Inc. and Microsoft Corporation, respectively.