With more people in India using the Internet to browse and purchase products and services, an online presence for your company makes good business sense. A website for your business would allow consumers to learn more about your business, see your products, make purchases, and communicate with you.
Spending the necessary time and effort in creating a website is a worthwhile investment because it boosts your company's visibility, revenue and customer satisfaction. In today's cyber-reliant world, a business without any Internet presence is at a huge disadvantage in comparison to their competitors who do.
If your business is not online, is it due to the belief that it costs too much or you're not technologically-savvy? Or is it the idea that your business is too small and may not benefit from having a website? All of these reasons are actual myths, and are preventing you from maximizing on the full potential of your business.
So let's bust the common myths that are stopping you and other businesses from embracing the Internet by learning the real truth behind them!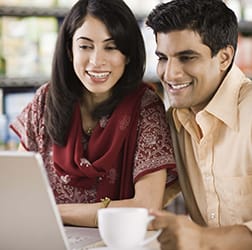 "I Am Not Sure How I Would Use My Website"
An effective business website will work for you in several ways. First, a website can help project a more professional and well-established image of your business. Secondly, it's a great way to keep in touch with customers, disseminate information on your products and services, and generate revenue. Think of your website as a business card that's working 24 hours a day, seven days a week. Your website could be the first point of contact for new customers, interested investors or potential employees you would want to hire.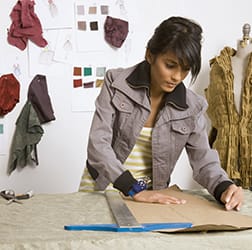 "My Business is Too Small for a Website"
A small business juggling between "trying to reach enough people to make the business grow" and "keeping up with current demand" is a good candidate for a website.
Take the hypothetical case of a designer furniture shop owner who does not have a website for his business. Although he has a beautiful selection of cupboards, tables, cabinets, sofas, and other furniture at his warehouse, his shop is not in the heart of the city. Despite the fact that he is busy designing and getting goods made for his current customers, he does not know where or how to find new clients.
The shop owner then learns about a consumer exhibition in town and pays a large amount of money for a stall to display his products. Even though many people visit his stall and like his designs, they are not ready to make a decision immediately.
If the furniture shop owner had a business website, he could have shared the website address and potentially made customers out of these interested buyers.
Additionally, he could also use his website to keep in touch with existing customers to inform them of new designs, receive feedback and resolve customer queries.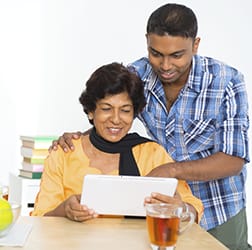 "I Am Not Technologically-Savvy"
You do not need to be technologically-savvy to have a business website. In fact, it could simply be your company brochure, with each page of your brochure being a web page.
Once you decide on the content you want for your business site, a Web designer can assist you in creating it. Or you can build a simple site by using website building tools that are available online.
After you create your site, you'll need to upload it on the Internet. For this step, you will need to work with a Web hosting company that will also assist you in buying and registering a Web address for your site called a domain name. Selecting the right domain name increases your visibility on the net so choose your name carefully. A .com domain name, for example, offers your business with instant recognition, visibility and credibility for your brand, and is appropriate for businesses of all sizes. Best of all, .com is the most widely used domain name extension around the world1.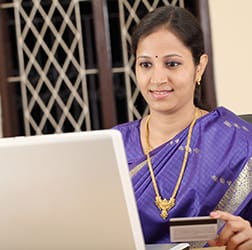 "I Can't Afford a Website"
Keep in mind that the set-up cost for a website is an investment, like any other marketing tools you would use to garner more visibility for your company. So revenue generated by your website will most likely cover this initial cost, along with the ongoing costs of maintaining your site. (There are basic costs associated with owning and maintaining a website).
Your domain name and hosting of your site
In order to register a .com domain name, you can visit a registrar's website. Additionally, many offer different kinds of hosting plans so get details and costs too. Please note the minimum registration term for a .com domain name is one year.
The design of your site
The cost of the design and development of your website will vary on your requirements. If you need something simple, you can build the site using website building tools which are easy to use. However, for bigger and more complex sites, there is the option of hiring an expert to build it.
Keep in mind that prices will range depending on whether you need something basic like a website with little content and a few images, or a robust site with more functionality like search and online payment tools.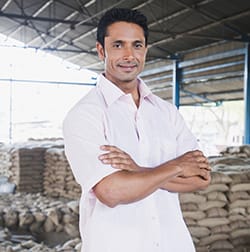 "I've Got Enough Work at the Moment"
Having a website isn't only about generating new business. It also helps build and maintain good client relationships which is key to long-term business success. And it helps build credibility with the outside world.
One of the biggest advantages of having a website is that it's available to the public even when your physical business is closed. Potential customers can come to your website 24/7 to find your business hours, maps and directions, contact names and numbers. And if you sell products online, customers can place orders at any time. Having a website provides your audience the convenience of finding what they need on their own time.
Now that you know the truth behind these myths, can you really afford not to have a website?
1 During the fourth quarter of 2010, the overall base of .com and .net domain names grew to reach a combined total of 105.2 million names, according to the Verisign Domain Name Industry Brief (Volume 8, Issue 1, February 2011)