True or False? Having an "online presence" means your company has a website.
It may seem like a big step to change your e-mail address, but our small business survey revealed that consumers are more comfortable working with companies that use a branded e-mail instead of more common Gmail, AOL, or Yahoo accounts. A branded e-mail lends a professional impression to potential customers. Moreover, you can use the same e-mail domain name for your employees or different divisions such as accounting or HR. Change your e-mail via your current e-mail provider or use the service your registrar provides.
The most professional and convenient source of information is your own website – even if it is just one page with all the information a customer would need to understand your products and services and contact information. Remember the basics! A DigitalScape survey found that as many as 60 per cent of small business websites failed to post their phone number on their home page.
Setting up pages on Facebook and LinkedIn is easy – you might already have one of your own for personal use. You can redirect your custom domain name to one of these sites to act as your online presence and create an easy way for customers to find you. Social media sites offer free links to millions of people and a very local and personal way to network with your customers, community and other businesses. If you have frequent events, sales, or promotions, Twitter is a great way to blast out news to existing and potential customers. Sign up for a free Twitter account and start "tweeting" short messages (just 140 characters) to the people who follow you. They can "re-tweet" and create digital word of mouth about happenings at your business.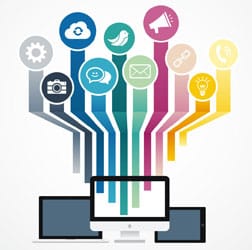 Choose a Good Domain Name
Directory websites like Yelp and Google Pages allow you to set up a quick, free profile of your business which can serve as another way customers can find you as well as interact with your business. There are many free directory sites that specialise in a variety of industries such as restaurants, salons and other home services.
You do not have to do everything at once. The most important step is the first one so that you stop putting it off any longer. The world is online, with a domain name and a branded e-mail – you can be too.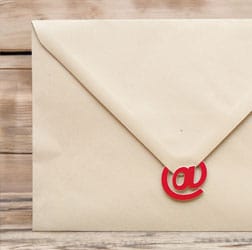 Brand your e-mail
The following list includes the top-level basic steps for getting a business online. Getting these basic tasks completed will serve to get you up and running online in the most effective way. There are many resources on the Web to help you make a plan to get your business online. Remember that you are extending your professional brand to the Web. Maintain your company's identity by following these basic best practices:
This inexpensive yet effective option is a great way to build your brand and look more professional to the outside world. Using a company-branded email address like yourname@yourcompany.com bodes well - 74 percent of consumers surveyed said they would trust a company-branded email address more so than a free email address.1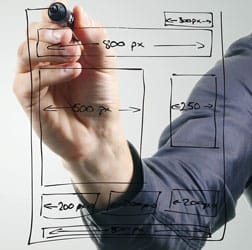 Build a Website
Creating your company website with your domain name.
This option offers the most control of how to market your business and enables more marketing opportunities. In a recent survey, 92 percent of consumers said they would prefer to get information from a business' website instead of their social media page.1
And in that same survey:
88 percent of small business owners agree a website has made it easier for customers to find their business.1
97 percent would recommend having a website to other small businesses.1
84 percent say their website is important or critical to their business.1
And contrary to popular belief, creating a website can be simple, relatively inexpensive and easy to maintain.
Eventually, it is recommended that you to support all three options in the future, but getting started with at least one is a step in the right direction. Ultimately, the most important outcome is that your company is represented online in the way you want.
Just remember: whether you're looking to build your brand or bring in more revenue, having an will help you achieve your goal.