How to get started when internationalising your website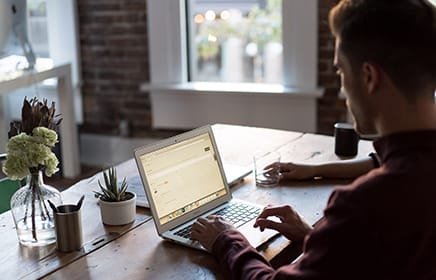 A website is a must-have for every company, and is even more important for companies that are planning to tap into international markets.
Rachael Dines, Director at Shake It Up Creative Ltd, recently told us that:
"For a business looking to expand overseas, a website isn't just important - it's imperative. The website is a gateway for your business - a place where buyers, resellers, investors, potential customers and more can learn about who you are as a business and what you offer.
However, many online companies make the mistake of taking shortcuts when expanding overseas. A common shortcut is to not adapt your website and branding to overseas markets or to neglect international SEO activities, instead relying on automatic translations. I would highly recommend that businesses avoid taking these shortcuts!"
So, where do you start with an international website? We're here to explain.
Choosing the right web address
At the heart of your website is a domain name. Without one, your website has nowhere to live on the internet. So, choosing one that accurately represents your business and what you sell is important, as is registering a domain name extension that can ensure your business has the best chance of success, both globally and locally.
A domain name is often what people see first, before the content on your website and should be professional, easy to remember, and appropriately reflect the nature of your business.
The first step when choosing your domain name is to select the right domain name extension, also called Top Level Domain (TLD). With a large number of domain extensions on the market, there are plenty to choose from. However, if you want to go global with your website, choosing a global domain name extension such as .com, rather than a local extension, may increase your reach, since a local extension may not rank well in foreign markets and may not be recognised by consumers.
One company who puts trust in a .com domain name extension for their global reach is Taylor & Hart, as CEO Nikolay Piriankov recently told us:
"A .com web address tells people that you are the authority in the space," that "Customers trust .com, and it gives the online brand greater credibility."
Indeed, .com domain names are used by many of the most successful online global businesses, are internationally recognised, and are are considered by many to be the world's premier web addresses for doing business online, as Rachael Dines recently told us:
"I think a .com web address can help businesses grow internationally. The main reason is if a business in the UK, for example, only operates under a regional extension, it will have a tough job ranking well in other countries."
A global domain extension, such as .com, can help enable you to reach both your local and international customers. In addition, using a single domain for your online presence worldwide may provide some benefits in international SEO.
The second step in building your international web presence is to search for your domain name. Getting a suitable domain name right from the start can be essential to ensuring your website is easily discoverable around the world as well as home. Here are some things to look out for:
Use keywords
In terms of improving your website discoverability through search engines, you should think about search engine optimisation (SEO). Whatever you're selling on your website, including a relevant keyword to your product or market might strengthen the search ranking. Using keywords in your domain name is particularly relevant for those with an already-existing business.
Don't use numbers
Imagine verbally telling someone, or them hearing it on your latest radio advertisement, that your domain name contains something that could be considered a number. Did they hear 'four' 'for' or '4'? Or, was it 'one', 'won', or '1'? It may be best to avoid using numbers in your domain name, or anything sounding like them, to avoid confusion.
Make it memorable
Regardless of which keyword, or non-numbered domain name you use, it should be memorable. Decide on a few and say them aloud. Do they sound awkward or can they be misheard? If so, think of a simpler one.
The right domain name for your website
The Verisign Domain Name Search tool is a great place to start. By typing in your preferred domain, the Verisign Domain Name Search tool will inform you if it's available to register. If it is, you can proceed to select a registrar to register your new domain, such as GoDaddy, 123-Reg, names.co.uk, to mention just a few.
One option to try could be your company name. It's a great way to ensure that there's cohesion between your brand both online and offline. Alternatively, adding a relevant keyword as described above can really help you find a URL that's both creative and eye catching. This approach can really help you stand out from the crowd.
What next?
Finding the right web address for your website is just the start of your online journey, either locally or internationally, but one that allows you to be creative and set yourself apart from your competitors, so take your time and don't rush it. Head to the Verisign Domain Name Search tool and enter your preferred domain name and try inserting a keyword or two - where appropriate. Found the perfect match? Congratulations! You're ready to register.
Want to know the difference between SEO and International SEO, search engines, and URL structure? Stay tuned for our next article where we'll help you 'go global'.