THE SMALL 
BUSINESS 
WEBSITE GUIDE
A helpful guide for small businesses looking to succeed on the web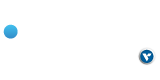 We've been managing the .com, .net and .tv domain names for more than fifteen years and know how ideas can grow online. Today we share our experience for your own business.
RECENT ARTICLES
The Domains that Define the Internet are Powered by Verisign.
As the global leader in domain names and Internet security, Verisign gives people and businesses the ability to get online and connect to the things that matter most to them. Get online with a domain name powered by Verisign.
POPULAR ARTICLES
Discover all our videos on methods and strategies to get your business online.
Browse Videos