How to optimize your domain name when expanding overseas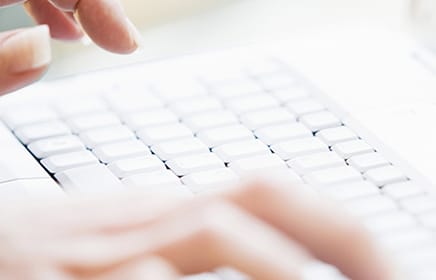 For businesses looking to expand internationally, there are plenty of opportunities to grow your website and make it appealing to a global audience. Now that you've got started on internationalizing your website, we'll show you how to take advantage of already-available tools to optimize your web presence, and provide you with the information to help you go global.
The difference between SEO and International SEO
SEO stands for Search Engine Optimization, which essentially means optimizing your website so that search engines (Google, Bing, Yahoo, etc.) can find your website and make it discoverable to people searching for your content, product, or service.
International SEO means taking that a step further and optimizing your website to help inform search engines which country and/or language you wish to target, and in which language. It can be an effective way of helping your site become more discoverable by your target audience.
While there's no single definitive hard and fast rule for everybody, as websites and the content contained can vary wildly and influence search results in different ways, Rachael Dines, Director at Shake It Up Creative Ltd and an expert in international SEO, shares her thoughts on the matter:
"In order to optimize international SEO, companies really need to set up specific key word research for the target country or countries. A site can be set up for anyone searching in English almost anywhere in the world, and search engines do mix different forms of English in their results - like American and British English, for example. But if the target market is a non-English speaking country, there needs to be a complete set of content in the correct language, and there's a lot of technical work that is required to ensure the search engines then see each language as completely separate from the others. Companies need to prepare themselves for the time and budget investment that international SEO requires and get experts on board."
Without making effective use of international SEO techniques on your website, there's a chance that the people who want to discover your content may not be able to, as their preferred search engine might not deliver the expected ranking results.
Know your search engines
Google may be one of the first search engines that comes to mind for many when thinking about searching for content on the internet. However, with a number of other options available, it's worth knowing which search engines are out there, and in particular which ones are used in other markets.
For instance, Google is the global market leader, specifically in the UK and in the US, but this is not the only search engine; Bing and Yahoo should also be considered. In Russia, Yandex is an option, and in Asia, Baidu, Naver, and Yahoo Japan are also used for searching for content on the web.
Knowing which search engine is mostly used in the market you target can help you prioritise your SEO efforts. After that, you can start to build your website to ensure that you're better equipped to rank higher in people's search results.
Country targeting and URL structure
There's more to targeting a different country than simply translating your content from one language to another. Choosing the right domain extension for your website from the start can have a positive impact when it comes to showing people search results on their search engine.
Generic domain name extensions, also known as generic top-level domains (gTLDs), like .com, have no specific geographic designation and are considered more neutral, not targeted to any one country. Country code top-level domains (ccTLDs), like .co.uk, do have a specific geographic designation, and most search engines will likely present results accordingly.
For example,if your store is based in the UK and somebody living in Australia is searching for a product you're selling, and your website has a ccTLD extension, they're unlikely to be presented with your products on the Australian search engine. Indeed, this is likely due to the fact that your website has a country specific TLD extension, targeting people living in the UK, and by consequence most search engines will focus the ranking results on this local market.
For a wider look at the possible URL structures, there are three main options:
| Subfolders: | ccTLDs: | Subdomains: |
| --- | --- | --- |
| www.example.com/en | www.example.co.uk | www.uk.example.com |
| www.example.com/fr | www.example.fr | www.fr.example.com |
| www.example.com/es | www.example.es | www.es.example.com |
Search engines also rank websites based on a number of different factors, which can have an impact on where they place you in search results. One of these factors can be down to which other websites are linking to your website, and how impactful or relevant those websites are.
If your website is being referenced by some popular, reliable sites, search engines can recognise this and your site may be considered reliable and popular itself. This in turn can increase the chances that your website is displayed higher in the search results. When all of this is under a .com with subdomain structure, it is believed that - it's not an exact science and there are many different views on this -any link authority posessed by the inbound link, regardless of which subfolder it's linking to, may be passed to the top-level domain, strengthening the whole website.
Taylor & Hart, an online retailer who specialises in custom engagement rings is using this approach. We spoke to CEO Nikolay Piriankov to ask why:
"Our .com website has helped reach a wider audience and given our online presence greater credibility. Our initial approach was to have a .com and .co.uk, for the U.K market, but we've abandoned that approach and seen other companies do the same.
Instead, we keep everything under our .com level domain, using different [sub-folder] extensions for European countries. So, taylorandhart.com/your location, for example. This makes every customer, regardless of location, feel like they are using the core element of our business.
Having one domain has also helped with Google's organic ranking, so with one, .com domain name, all features and media mentions are building our profile, and helping us rank highly."
Need to know more about going global?
Armed with knowledge of SEO, International SEO, search engines, and which URL structure your site should be using, you should be ready to promote your website to international markets. So, what's the next step in achieving internationalisation? It's time to adapt your online presence to overseas markets.
If you've still not got started, head to Verisign's Name StudioTM to find your perfect domain name.