How to optimize your business' eCommerce when expanding overseas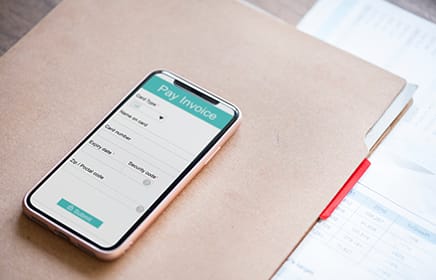 This may sound obvious, but if you are looking to expand your business overseas it's important that customers from all over the world can quickly and efficiently purchase your goods or services. If you have a website, one great way to help ensure this is to optimize your eCommerce strategy for overseas markets.
According to Statista, 58.3 percent of global internet users had purchased products online in 2016, and predictions see that figure growing to 63 percent in 2019 and surpassing 65 percent by 2021. With a strong eCommerce strategy and a website adapted to your chosen markets, your business could contribute to that growth.
International payments and currencies
When you think of travelling overseas, one of the first thoughts that comes to mind is money: How will you buy things, what currency do you need, and will you be safe when making payments? The same applies to online shopping. Visitors to your eCommerce site need to know and feel that their money will be handled correctly, and in a way that they're accustomed to.
To start with, ensuring that the products on your site are correctly labelled, in a currency people recognize, can help the customer understand how much they need to pay. Not only this, but customers may be reluctant to pay for goods using a foreign currency. For a better chance of success in overseas markets, online merchants need to ensure that they appear as local as possible, offering a sense of familiarity to shoppers.
Familiarity is also important when it comes to choosing a payment merchant. Working with a payment merchant that is familiar and recognizable to your e-shoppers will help inspire trust, and make your eCommerce business seem more reliable. PayPal is a very popular service in some parts of the world, as is Worldpay, WePay, ProPay, and many more. Once you've identified which country you're going to sell to, do some research about which payment merchants that country predominately uses and try to provide it.
Check local suppliers, overseas distribution methods and costs
Once people from other markets are happy to purchase your goods online, it's time to think about how to get the items to these overseas customers. There are two main ways to do this: work with a local supplier, or distribution from your current location.
Working with a local supplier helps cut down delivery time and shipping costs, however, this method can also prove difficult. If a language barrier exists between you and your supplier, for example, or if you have a difference in business practices, it can result in confusion for both you and your customers. A clearly drawn up contract is a good place to start when working with a local supplier, as well as an understanding of how the business conducts itself.
The second option is shipping overseas. You probably already know how much it costs to package and deliver your products to a customer in the UK. But when selling internationally you're going to need to learn what distribution systems are in place and how much it will cost you to use them - something that may have an impact on your selling price.
When deciding on which country you're going to sell your products to, be confident that you can deliver your goods in an affordable way before offering your product. If it's going to cost you £20 to deliver a product that you sold for £15, you should rethink the cost of the product, or if you should even be selling the product in this market. VAT should also be considered when shipping to a European market, as this results in additional costs on top of shipping.
If no local postal service exists, research alternative logistical partners to make sure you're still making a profit while keeping your customers happy and returning for more.
Finally, you need to think about customs. If, for example, you're selling something that ticks or buzzes, your item is probably more likely to be held at customs until they can establish its contents. This will impact the delivery time and could upset customers and create negativity around your company. To avoid this, you should ensure your goods are as well-packaged as possible, and that customers are provided with a realistic arrival time, if you feel there could be additional delay.
Tailor your eCommerce content to the market
If, when promoting your site and products overseas, the culture and language of your country of choice is drastically different from your own in the UK, ensure that your web content will be understood by, and appealing to, the visitors to your website.
For example, In China, eCommerce sites can look very different to the eCommerce sites that we're accustomed to seeing in the UK. Chinese eCommerce sites can often contain lots of links, flash ads, and can looked quite busy in comparison. However, it's a system and layout which works for this market.
With this in mind, if you were looking to take your eCommerce site overseas, you should consider designing your website so that it's keeping with local expectations. Otherwise, you risk alienating yourself from the crowd; look at what works locally and try to provide a similar online shopping experience.
Other options could be to change keywords or phrases in the product description itself, or even on the digital banner ads you've created that you use to promote your site. Tailoring your content can reduce the risk of being misunderstood by your prospective customers, which could be embarrassing or damaging to your brand or reputation.
Reach a larger audience with a .com domain extension
For online shoppers, trust is an important factor. A .com website is seen as trustworthy and reliable all around the world, and can strengthen your international eCommerce strategy.
Luke Barlow, CEO at Netduma said:
"Using .com was reassuring for our earliest customers. They were purchasing a brand-new product from an unknown company so they were no doubt wary of being defrauded. The more we could do to show that we were a legitimate company, the better, and using .com was a part of that. Now we are more established it communicates that we are an international company with worldwide appeal."
In addition, Erna Klupacs, Marketing Manager at Winnow said:
"[.com] makes us appear more professional and credible in the eyes of customers and prospects."
Security is key
You're probably already acutely aware that security online is hugely important, for both you and your customers. It may be a good idea to invest in a secure hosting service that offers SSL/TLS (Secure Sockets Layer / Transport Layer Security), as this helps keeps the internet connection secure between two systems and helps prevent sensitive data, such as payment details, from falling into the wrong hands. You can tell at a glance if a site is protected by these protocols by looking at the URL.
If it starts with https, it has SSL/TLS. If it has only http, it doesn't. If you're running a non secure eCommerce website, customers may turn away from making a purchase - and you don't want this to happen.
With these tips and advice in mind, your eCommerce website will be optimized for an overseas market and have a greater chance of success.
If you're yet to start your eCommerce journey, register your own .com domain so you don't miss any international opportunities. Find your perfect .com domain today, at the Verisign Name Studio.