Use social media to increase website traffic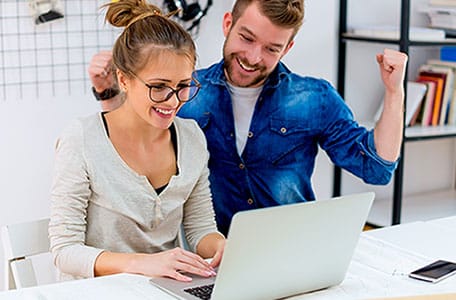 Being online is a great way for your small business to be easily visible to a large number of customers and prospects. Any business can become part of the ever expanding digital world by registering a domain name (web address) and building a website.
Conventional marketing advice would say that you should also establish your business on social media pages such as Facebook, Twitter or LinkedIn. But it's important to note that social media should supplement, not detract from, your own website.
Mike Schwede, founder of online marketing company Cooala, is helping big and small brands alike to get back in control of social media with his social hub tool. He says that business owners are investing lots of time in building a presence on platforms like Facebook, Twitter and LinkedIn, but warns that business owners often do so at the expense of their 'owned media channels.' Owned media is any web platform that you have control of, for example, your website, blog or e-newsletter. There are several reasons why concentrating marketing efforts on social media alone could be risky.
Rather than 'owned media channels,' Facebook, LinkedIn and Twitter are all examples of 'rented media channels,' - social media platforms which you use to share content but never truly own. As a business using social media for marketing, this can be problematic. If one of these platforms were to change its business model tomorrow, or even shut down, you may be left unable to engage with your audience in the way you want.
Reaching fans also costs money on rented media channels. The social media platform often gets to control who sees the content you post and will prioritise content from companies that have paid for it to be promoted. It is therefore becoming increasingly difficult for non-paid or 'organic' posts to get much traction, as Mike notes for some business pages "organic content reach on Facebook has gone nearly to zero." Getting results can be an uphill struggle if you don't have big budgets to promote content.
The social solution
The answer to reducing reliance on social media for marketing isn't immediately obvious especially when, as Mike puts it, "users are trapped on those networks." In Mike's opinion, you should instead use your social networks as a tool to drive traffic to a web destination that you control – your own website.
People like using social media because it's simple to use and offers lots of ways to engage with a community. You can replicate this experience on your own website, turning it into a place where users can read, watch and share engaging content – just like on a social media platform. This kind of website is called a 'social hub.' Essentially, this is a website that allows you to display content you post on different social networks in one place, and importantly, also publish your own content in the style of social media, independent of any social media platform. An example of a company that has done this very successfully is sports brand Umbro or Canva Design School (Online graphic design platform).
There are tools available to help you turn your own website into a social hub. Using these tools, you can publish your own interactive content pieces, whether it's posting pictures of your latest product, linking to third party pages or encouraging discussion on a relevant topic.
By creating the social experience and strong community under your own domain name, time and money can be focused on creating great content, building customer email databases and converting sales instead of wasting it trying to get traction on social media. Your customers will also benefit from the social hub as they will be able to:
Easily view all social activity from your brand
Join all of your social networks from one place
Share your content directly to the social media platform of their choice
Social networks are now a tool to bring visitors to your site, rather than the other way round.
Top tips to drive traffic
Learning how to increase website traffic from social media rather than competing with it is key. To improve your own website's traffic, Mike shared top tips for your website:
Make your website as social and simple as a social network. Most websites hide the nuggets of golden information amongst complex navigation.
Think mobile. Many websites are designed for desktop, while mobile is increasingly becoming the preferred way to consumer content.
Drive traffic from and not to Social Networks. Embrace the great social media content users are generating every minute.