The Small Business Website Guide
Find below a list of featured registrars that offer services and solutions you will need to establish your online presence.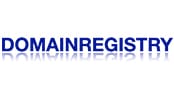 You have the choice to be one of some millions customers from our competitors or to be the No. one at us. Our customer service is so fast, that we complete your task before you have asked for it. We do not have call centers, phone numbers for which you have to pay, queues at phone or email tickets, because we don't need them. We try to solve your request at phone or after reading your email at once. Amidst the service desert, we are the oasis.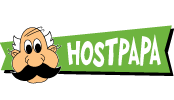 HostPapa specialises in providing small businesses with domain names and fully-featured web hosting packages, backed by top support and powered by renewable energy. We're growing fast, but one thing never changes: we believe in treating each customer as part of the family and we treat our family well. We strive to provide uninterrupted service, comprehensive educational resources, and all the tools needed to develop an exciting, accessible, quality website. Let us welcome you to the HostPapa family!